Birth Alarm » Birth ALarm Birth Alarm Extra Slave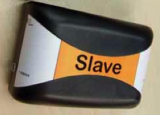 Other products by Birth ALarm:
Description
Birth Alarm Extra Slave
To be used as extension of Birth Alarm Smart and Slave system.
Not in stock.
Product variations that are not in stock are generally available within a period of 1 to 3 days.
Choose the quantity:
Price: €419.95
General Reduction:
- 4% starting at €500.00
- 8% starting at €1,000.00

This price includes 21% VAT, possible discount and excludes delivery costs.