What size?
How to fit your 'Horseware' Rug?
The fit of your rug is extremely important in order to ensure the comfort of your horse and to prevent rubbing and slippage of the rug. As horses of the same height at the wither come in a variety of shapes and sizes, it is useful to take certain measurements of your horse.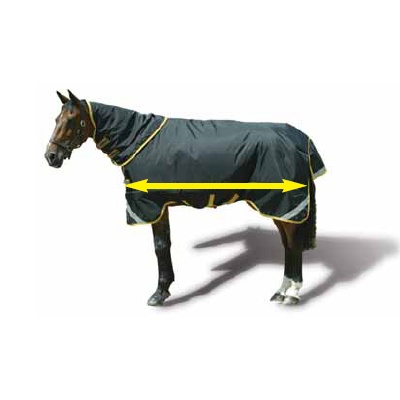 Measure the distance from the centre of the chest across the point shoulder to the centre of the tail. Take 10cm (4") off for a Turnout and 17,5 (7") off for a stable. Using this guideline will mean that your horse will probably require one size larger for his turnout rug than for his stable rug. Horseware rugs are sized in 7,5 cm (3") increments.This measurement refers to the distance from the centre of the chest to the rear of the quarters where you expect the rug to finish.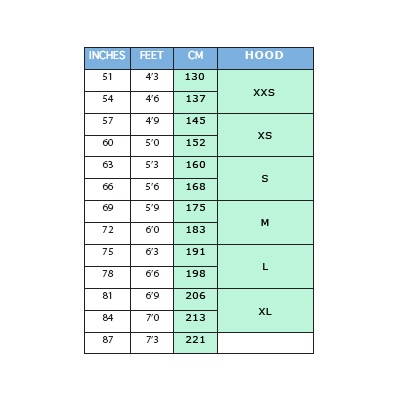 Rug Size Guide (Guide Only)