Coat Care » Carr & Day & Martin Gallop Extra Strength Conditioning Horse Shampoo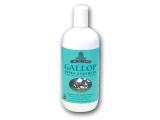 Other products by Carr & Day & Martin:
Description
A thick, powerful shampoo formulated to deep clean dirty and greasy, or light coloured coats
Effectively removes dirt, grease and grime, leaving a clean, shiny coat
Concentrated, extra thick, double strength formula for superior cleaning
Apply undiluted to a wet coat or add 5-6 capfuls to a bucket of water. Massage into the coat with a sponge, brush or by hand, then rinse thoroughly for immediate results
500ml will last for 5-10 washes
Key ingredients: cleaning agents, sassafrass scent
Product variations in stock:
| Contents | Quantity |
| --- | --- |
| 500ml | 1 |
Product variations that are not in stock are generally available within a period of 1 to 3 days.
Choose your product:
Price: €14.00
General Reduction:
- 4% starting at €500.00
- 8% starting at €1,000.00

This price includes 21% VAT, possible discount and excludes delivery costs.