Mobile » Gallagher Fibre Glass Post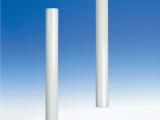 Other products by Gallagher:
Description
Fibre glass post ø13mm for semi-pernanent fences. Ideal in combination with polywire or 1,6mm High Tensile wire. Please use fibreglass clips #208350 as wireholders.
Not in stock.
Product variations that are not in stock are generally available within a period of 1 to 3 days.
This price includes 21% VAT, possible discount and excludes delivery costs.