Stable » Rubco Rubber Mat RN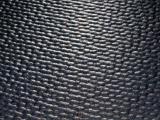 Description
Profile top side: hammer finish profile
Profile underside: line profile
Weight: approx. 20kg/m²
Thickness: 18mm
Sold per unit
Attention: This rubber product is heavy, thus a supplement to the delivery cost could be asked
Available in:
Size: 1m x 1,3m, 1m x 1,4m, 1m x 1,5m, 1m x 1,65m, 1,1m x 1,75m & 1,1m x 2m.
Not in stock.
Product variations that are not in stock are generally available within a period of 1 to 3 days.
This price includes 21% VAT, possible discount and excludes delivery costs.