Mobile » Gallagher Reel/Termination Post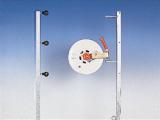 Other products by Gallagher:
Description
Reel/Termination post for portable fences. Galvanised steel Tread-in foot peg.
Not in stock.
Product variations that are not in stock are generally available within a period of 1 to 3 days.
This price includes 21% VAT, possible discount and excludes delivery costs.