Coat Care » Carr & Day & Martin Horse Care Sponge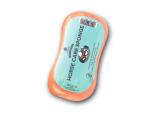 Other products by Carr & Day & Martin:
Description
Ergonomically shaped, this durable, high quality sponge will last all season.
18cm x 10cm
Quantity in stock: 10+
Product variations that are not in stock are generally available within a period of 1 to 3 days.
This price includes 21% VAT, possible discount and excludes delivery costs.